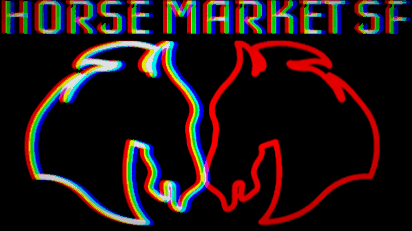 (The newsletter sign up form is at the bottom of this page)
6/24/22
Hello Everyone!
I want to thank everyone who attended this past Horse Market in Portland. This was the second event ever in PDX and it was a blast. I know I've said it before but I really love the venue there. Its the right size and plenty of different furniture to play on. We had beds, slings, fuck benches and these great U shaped couches that bottoms were lined up on and you could move down the line and fuck one after the other. There was not 1 unused Mare hole in the who space. Even some of the volunteers jumped in on their break to play and had a blast. Thanks again and I cant wait to get back. No set date yet but we will let you know here. Below are this events Best in Show Stallion and Mare.
I've tallied both the Stallion and Stable Hand votes and the winners are Stallion #153 and Mare #273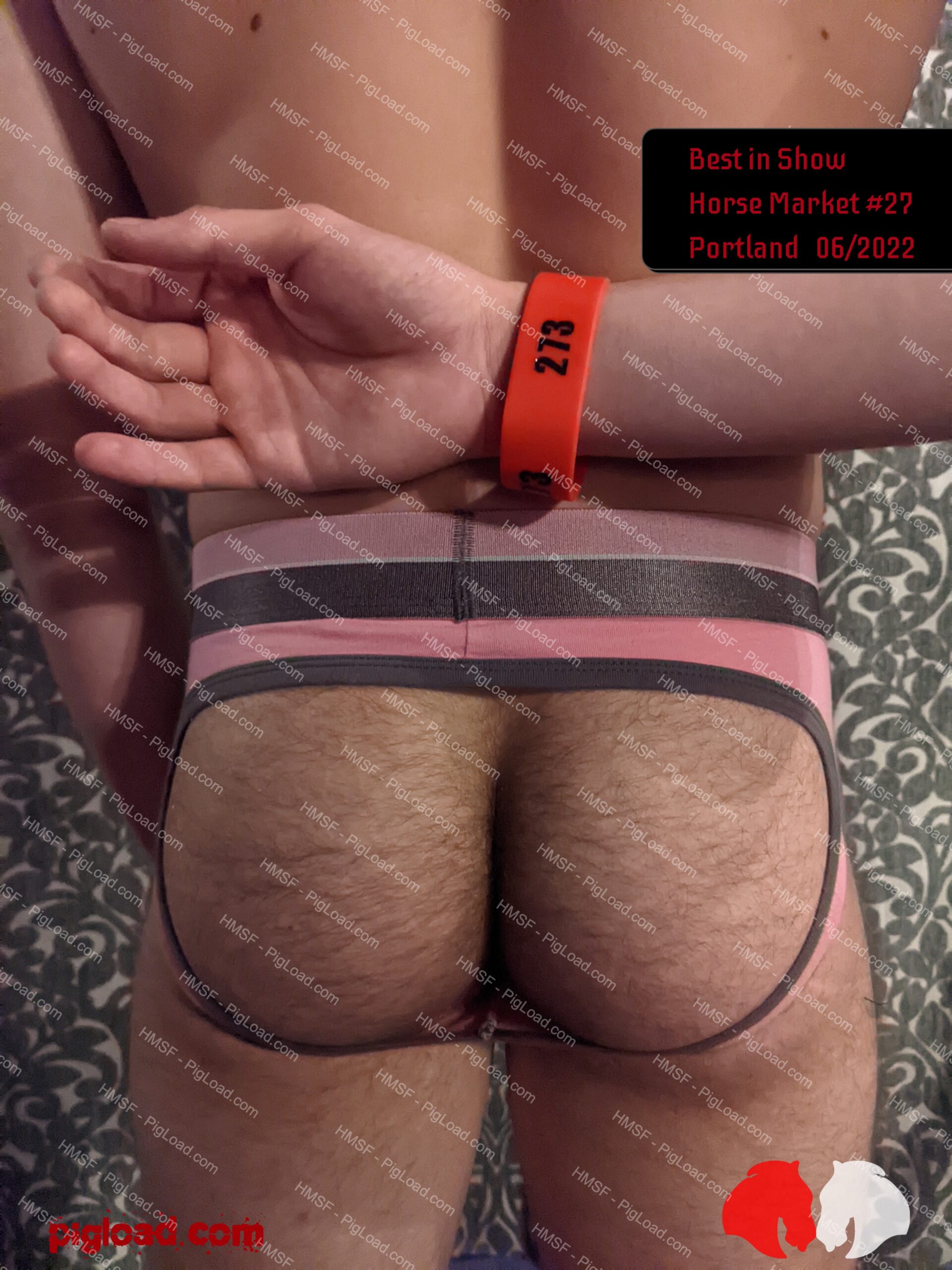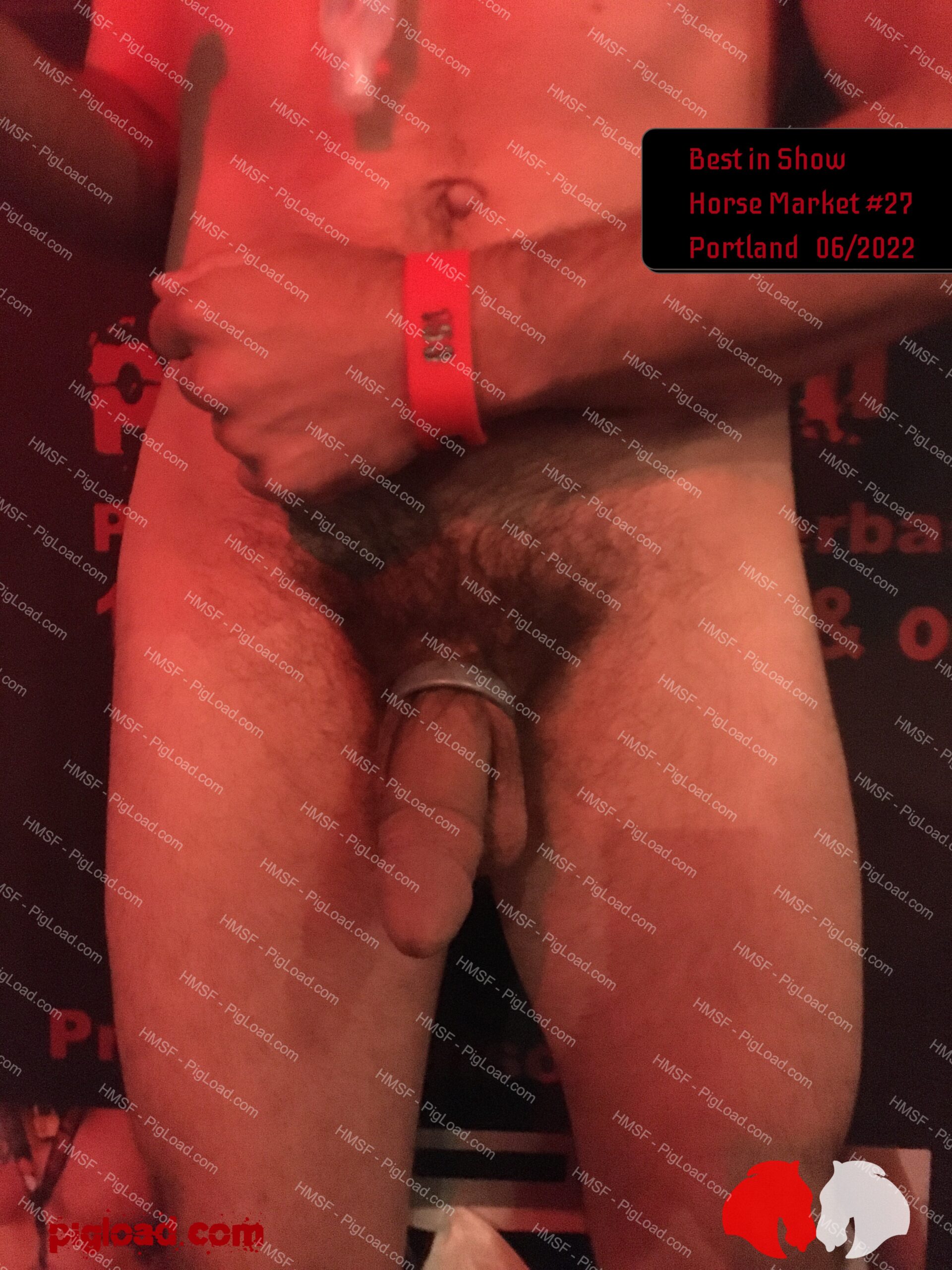 If you want to see how the Best in Show Stallion and Mares are voted on, hop on over to the Best in Show page to read up on it.
The winners each get a special Best in Show shirt, a giant dildo from SquarePegToys, a gift certificate to PigLoad.com, a free ticket to a future event and a Horse Market x PigLoad drawstring bag.
Next up is to remind you that the next Horse Market is in San Francisco on July 23rd at 12pm / noon. It's a daytime event!
And a reminder this event is 1 week before the big Dore Alley Weekend here in San Francisco. We could not acquire the venue we use for the weekend of the big event so we opted for the week before. We have done this before and it was always a blast. We will continue to pull Mares from the lotto as Stallions purchase a ticket. Keep in mind that this can go up until days before the event. In the case we sell out of Stallion tickets before the event, we will let the lotto know.
As always, you can sign up as a Mare but buy a Stallion ticket. That way if we draw your name from the mare lotto list we can just move your Stallion ticket over. If we don't, you would attend as a Stallion. We had a few the last couple of events where we have been able to switch those "Stallions" back into a Mare. But it is a good way for our versatile guests to make sure they attend the Horse Market. Check the button below for more ticket info.
In regards to upcoming events, we are working on more cities and dates but below are what we are planning for.
August: No events this month
September: San Francisco event (most likely a week before Folsom Street Fair)
October and/or November: Fresh Meat San Francisco Horse Market (Party for 1st time Mares. No Mares allowed who have been a Mare before)
November: Leather Getaway Weekend Los Angeles (CLAW LA) Friday and Saturday right after Thanksgiving.
December: TBD
Tickets for the events will go on sale in due time. Just be on the lookout here for more info as they get closer.
To those of you who have read this far, here is a special bit on info for you. We will be sending out an email soon with info on the awaited Horse Market SF Filmed event video 😈. Be on the lookout for an email about it.