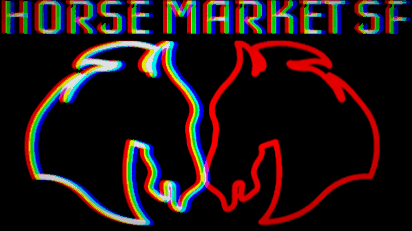 (The newsletter sign up form is at the bottom of this page)
5/19/22
Hello Everyone!
Finally, we want to send you the wrap-up email from the recent Horse Markets during the CLAW event weekend. What a fun weekend it was. This was the first time Horse Market had an event in Cleveland and both of them went very well. Both events sold out! This made it the third sold out event in a row. Thank you all so much for attending and for your ongoing support! We are looking forward to coming back to Cleveland in the future.
But, without further ado, since everybody has been asking: we have the results of the Best in Show Stallion and Mare for both events.
Let's give a big hand for
Friday's Mare 117 & Stallion 242
Saturday's Mare 113 & Stallion 268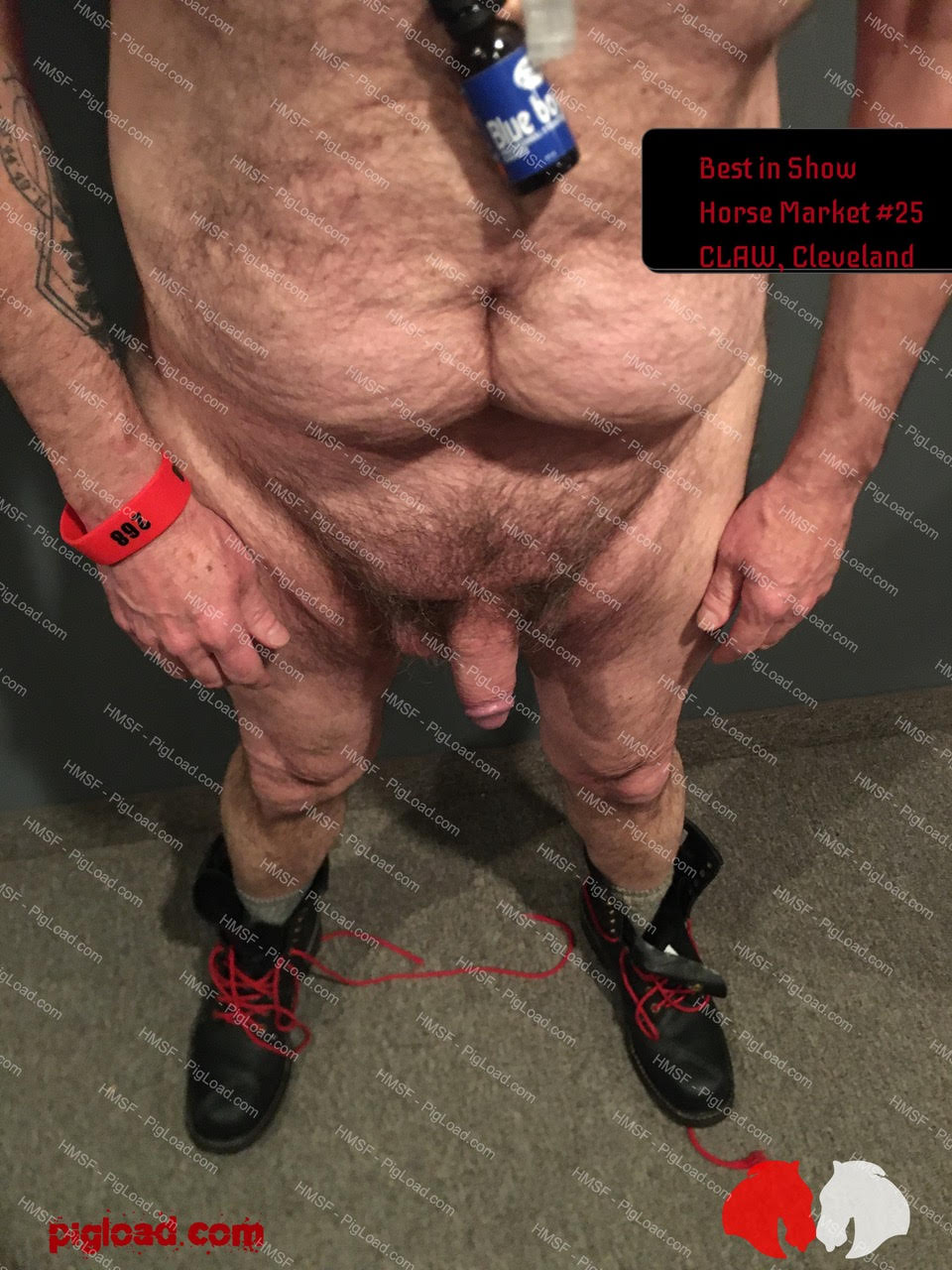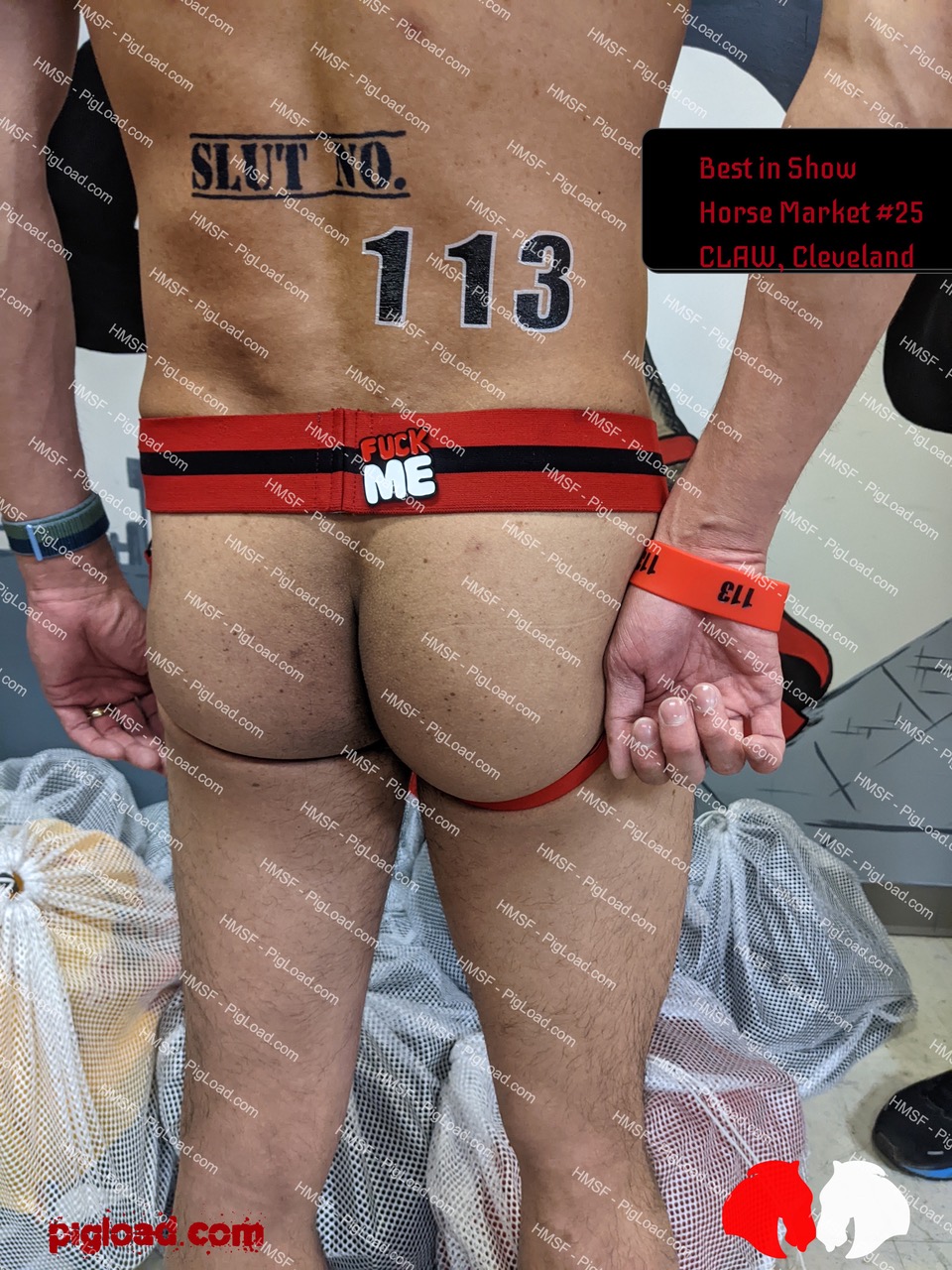 Congrats to both winners. The winners both get a nicely sized dildo from SquarePegToys, a special Best in Show shirt, a free ticket to a future event, a coupon from PigLoad.com for some more Lube. and an exclusive Horse Market & PigLoad Drawstring bag.
Oh! We have a special first time for something. For the first time, our Best in Show Mare 113 also holds the title for Best in Show Stallion from a previous event. He is the only one so far that has both shirts at home! So another big hand especially for him!
Next on the agenda is our upcoming Event in the City of Sins: Las Vegas. It is also a new city and the first time we will be in Las Vegas.
If you are around on Saturday, May 28th, grab a ticket to the event. We are still looking for Stallions to fill the Stable with Mares out of our lottery. 
We talked to our Sponsor PigLoad and they will give out a special discount for Last Minute Stallions. Use Discount Code "PigLoadLAS" in the Checkout (not VIP Code) section if you wanna get a ticket to Las Vegas as Stallion.
If you can't go, tell your friends about it, share it on Twitter and anywhere else you think 🙂 We hope to see you all there! Always have in mind that Las Vegas is a great destination for a long weekend with cheap hotels and fair-priced travel costs!
The event following Las Vegas will be the June 12th Portland, Oregon after church event.
This will be the second time hosting an event in Portland and we are excited. The space is amazing and the venue owner is an awesome guy. How this event is shaping up, it will probably sell out!
This is a hot event and one you won't want to miss.
Remember, if you attended the previous Portland Horse Market as a Mare, you will not be eligible to be a Mare again at this one. This is to ensure we don't have the same people attending each time and allows for other people who wanted to go as a Mare last time the chance to go this time.
Last but not least is the homecoming San Francisco event! This event will be held on July 23rd starting at 12PM. This is a day event this time as the venue did not have any evenings that weekend available. We had this wrong in earlier communications - so please excuse us for that mix-up!
This is also 1 week before the Dore Alley Street Fair.
I know this is not ideal for people traveling in for Dore Alley but I take the days I can get with the venue. It will still be a hot party as it is now and we are looking forward to it. Last year we had the same situation and the event was such a success. So cum again! We are there for you!
That's it for currently planned events.
As we speak, new events are planned for August and towards the end of Sept, we will have a Folsom Street Fair Horse Market.
Once we have new dates we will let you all know.
We do not wanna leave you without the chance to show you our new and exclusive Horse Market Pins.
They are available for sale at every Horse Market or if you can not attend, you can get them from our partners website from the button below!
Thanks and until next time!
Stable Master Matt
Stable Wrangler Martin